Safety tips
Choose safe online matrimony
In the 21st century, online matrimony has become a regular thing and it's gaining popularity. Online matrimony is a great way how to save your time and find your partner in the virtual environment, but you should always keep your private information safe.
The matrimony site Zoozee.in pays special attention to scammers and fake users, so that men and women, who are truly looking for serious relationships, can interact safely. However, at the same time, you should also take care of your own safety by being careful about sharing your private phone number or email. The deceivers are trying to discover new tricks every day, but in most cases their scheme is similar – they are trying to find vulnerable people, whom they can drag to another platform for communication so that their actions would be more difficult to track. It's important to remember, that by gaining direct contact with you, deceivers can easily manipulate.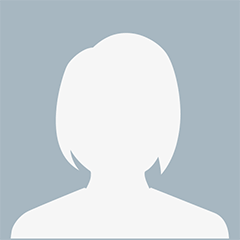 Most often, victims are those people, who do not pay attention to whom they are giving their contact information, most people who trust in fairy-tales, that that the deceivers tells them, for example about how they're bank account is blocked, so they need urgent help. Of course, they always promise to return the money or some other non-existing golden treasure.
The matrimony site Zoozee.in not only allows users to search for a partner in a large database, but also provides a safe place to start communication with an unfamiliar person. After some time, it may turn out that you do not want to keep in touch with your interlocutor, so before you send your phone number or e-mail to the other person, always think carefully. While you are speaking in our portal, you can easily distance yourself from the users with whom you do not want to continue a conversation. In such cases – you can use the blocking function.
How can I be sure, that I am talking with the person, who is shown in the picture?
Already during the conversation, you can find out a lot of details about the person so you can understand if you have something in common. If a user is too shy to publish his/her photo in the public profile, you can ask him/her to send it to the private chat. You can also use the capabilities of the video chat to make sure you are talking to the person.
Why don't we allow publishing of a phone number in a questionnaire?
The answer is very simple – it is not safe, someone can use it maliciously. We care about the safety of our users, that is the reason, why you can share your contacts like email or phone number only in a private chat.
How can I call someone and plan a meeting without calling a phone number?
The matrimony platform Zoozee.in also provides an opportunity to make an audio or video call with your potential life partner. You need to plug in a microphone or Webcam and allow the browser to use them on our portal.
Some other advice from portal zoozee.in, which can help you to keep your safety:
Pay attention, if the user's questionnaire is filled in. If it is empty or minimally filled, then you can ask your interlocutor – why?
Be careful if the user starts a conversation by sending his email, or is trying to transfer your conversation to another communication channel for example – email, Skype, Whatsapp, Facebook ext.
Look through the photo gallery. If there is no picture or just one, then don't be shy to ask – why is that? Some users may be shy to publish their picture, but you can ask them to send it privately.
If the photo does not look real, try to copy the image to google search engine.
What to do if the user seems suspicious?
You should report to the administration straight away, so we are able to check this user. By that, you will protect not just yourself, but also other users.